Are you looking for the best engines and power tools in Hampshire? Do you need help determining if Hampshire Appliances Reviews can provide the necessary information? Hampshireappliances.co.uk has a lot of different appliances, such as drills, saws, sanders, grinders, diesel generators, petrol generators, backup generators, portable generators, and more. But do they live up to what people say about them? "Are Hampshire Appliances Reviews accurate indicators of their product quality and customer satisfaction?" might be a question you have before you buy. Let's look into the world of Hampshire Appliances to find out.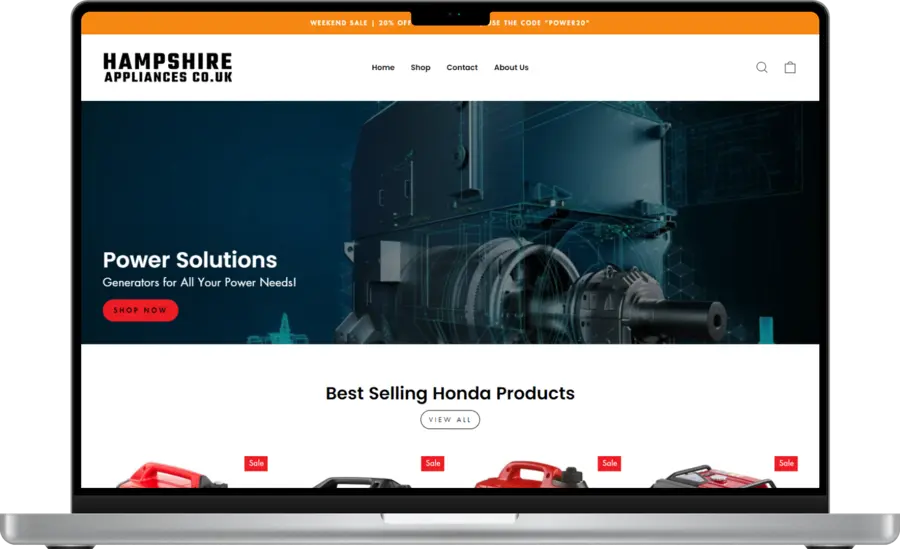 About Hampshire Appliances
Hampshire Appliances sells home appliances and power tools in the UK. They prioritize excellent customer service and high-quality products, including generators and power tools from well-known brands, such as portable and backup generators, diesel and gasoline generators, drills, saws, sanders, and grinders. Customers can enjoy free delivery on larger orders, installation services, technical support, and flexible payment options.
Hampshire Appliances' experienced team prioritizes honesty and professionalism while emphasizing environmental responsibility using energy-efficient and eco-friendly products. Hampshire Appliances is dedicated to improving the customer experience and can be contacted at support@hampshireappliances.co.uk or Station Road Industrial Estate Heathfield, England, TN21 8DB, UNITED KINGDOM.
Top-Rated Products on Amazon
Is Hampshire Appliances A Legit Website?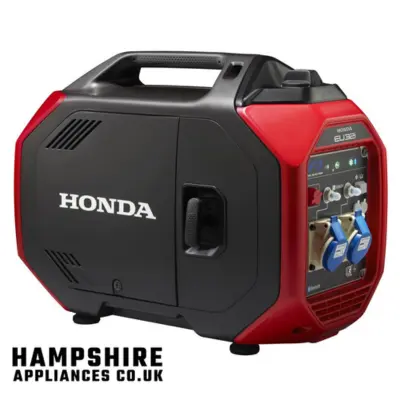 Cheap Product Prices
This company's goods are priced incredibly low, which could raise suspicions about their authenticity. Scammers often offer goods at unusually low prices, unlike legitimate businesses. Customers should be cautious and keep an eye out for such red flags.
Hampshire Appliances Reviews By Customers
Product reviews are crucial as they provide valuable insights for making informed decisions. Regrettably, hampshireappliances.co.uk does not feature any hampshire appliances reviews, which raises a major concern and makes it difficult to trust the website.
Trustpilot has very few Hampshire Appliances Reviews, only six in total with an average rating of 2.3. Most of these reviews are negative, with customers complaining about issues such as undelivered goods, difficulty contacting the company (only an email address is provided), and even accusations of potential scamming.
It is important for potential customers to thoroughly research and carefully consider any purchases made through this platform due to these warning signs.
Top-Rated Products on Amazon
Pros
The website has an SSL certificate.
The website looks attractive.
Cons
Low website trust score.
Tranco indicates that this website has a low rank.
Negative hampshire appliances reviews on trust pilot.
This website is (extremely) new.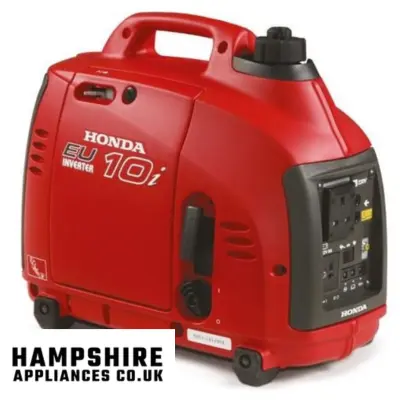 Final Opinion
In summary, Hampshire Appliances, an online store that sells home appliances and power tools, poses several concerns that require careful consideration. It lacks trustworthiness due to the absence of information about the owner, an unreliable address, copied content, a low trust score, and recent domain registration.
Moreover, the substantially low prices and lack of social media presence raise significant doubts. Though the email address appears genuine, it does not negate the other issues. We highly recommend that customers exercise caution and conduct thorough research before using this website, given its low rating on Trustpilot and lack of hampshire appliances reviews reviews. These factors cast doubt on its legitimacy.
Frequently Asked Questions
Is Hampshire Appliances a reliable source for generators and power tools?
Hampshire Appliances raises several red flags, making its trustworthiness questionable.
Why is the absence of owner information a concern on the website?
Owner information is crucial for transparency and trust in online purchases; its absence is a red flag.
Are the low product prices offered by Hampshire Appliances trustworthy?
People become suspicious when they see very low prices because reputable companies typically do not sell products at such rates.
Is there any social media presence for Hampshire Appliances?
A trustworthy website usually has a social media presence, but this doesn't.
What does the low trust score on Scamdoc indicate?
The website may not be legitimate if it has a trust score of only 1%.